Te koop aangeboden
Nieuwe set AST Suspension schroefset golf 4.
Niet geschikt voor v6 en r32 i.v.m. stabilisatorstang.
Hardheid regelbaar in 24 clicks. Aangeraden wordt hem op 12 te zetten, en vanaf hier te refereren naar stugger of vloeiender.
Borging voor de hoogste stelling uiteraard niet te hard aandraaien (zie foto)
Hoogte spreekt voor zich. Tekst en uitleg kan ik je ter plaatse geven.
Nieuwprijs €1845,- incl. BTW
Voorkeur gaat naar afhalen in Someren (onder Eindhoven).
Verzenden kan ook, maar risico dat iets kwijt voorkom ik liever.
Incl. originele AST nummers.
Reageren kan hier, pb of bellen op nul zes 2876 25 73
Vraag
prijs..Tja. Ik heb er niet de nieuwprijs voor betaald, maar om er niet te veel op achteruit te gaan en na 5 afhakende marktplaatsverkopers mag hij voor €500 weg.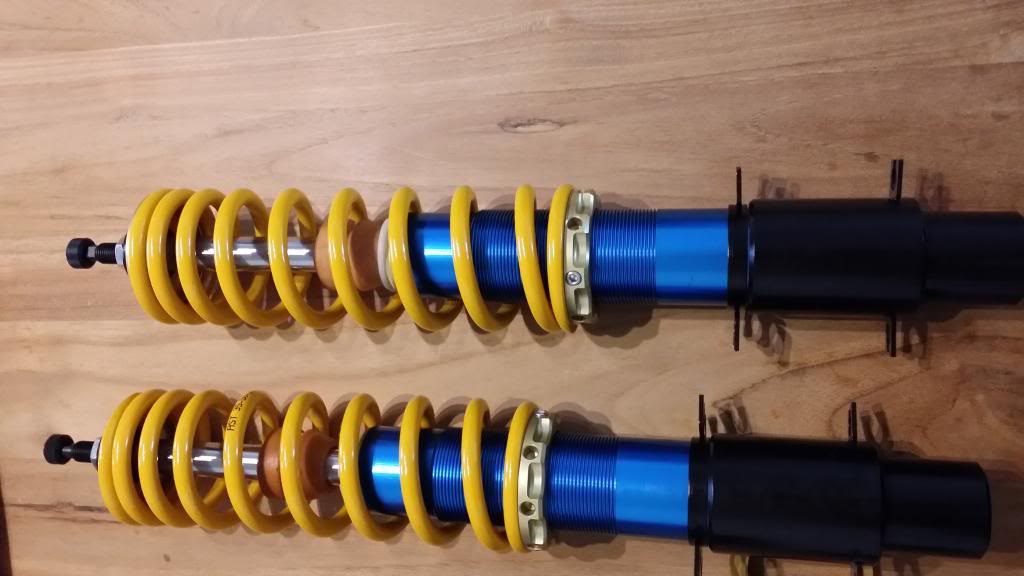 Groet, Rick